Discover more from Fieldhouse Files with Scott Agness
Taking you behind the scenes and inside the locker room with the Indiana Pacers. The latest news, interviews, features, game reports and draft analysis.
New home, same unique Pacers content
Scott Agness' coverage of the Pacers now lives here.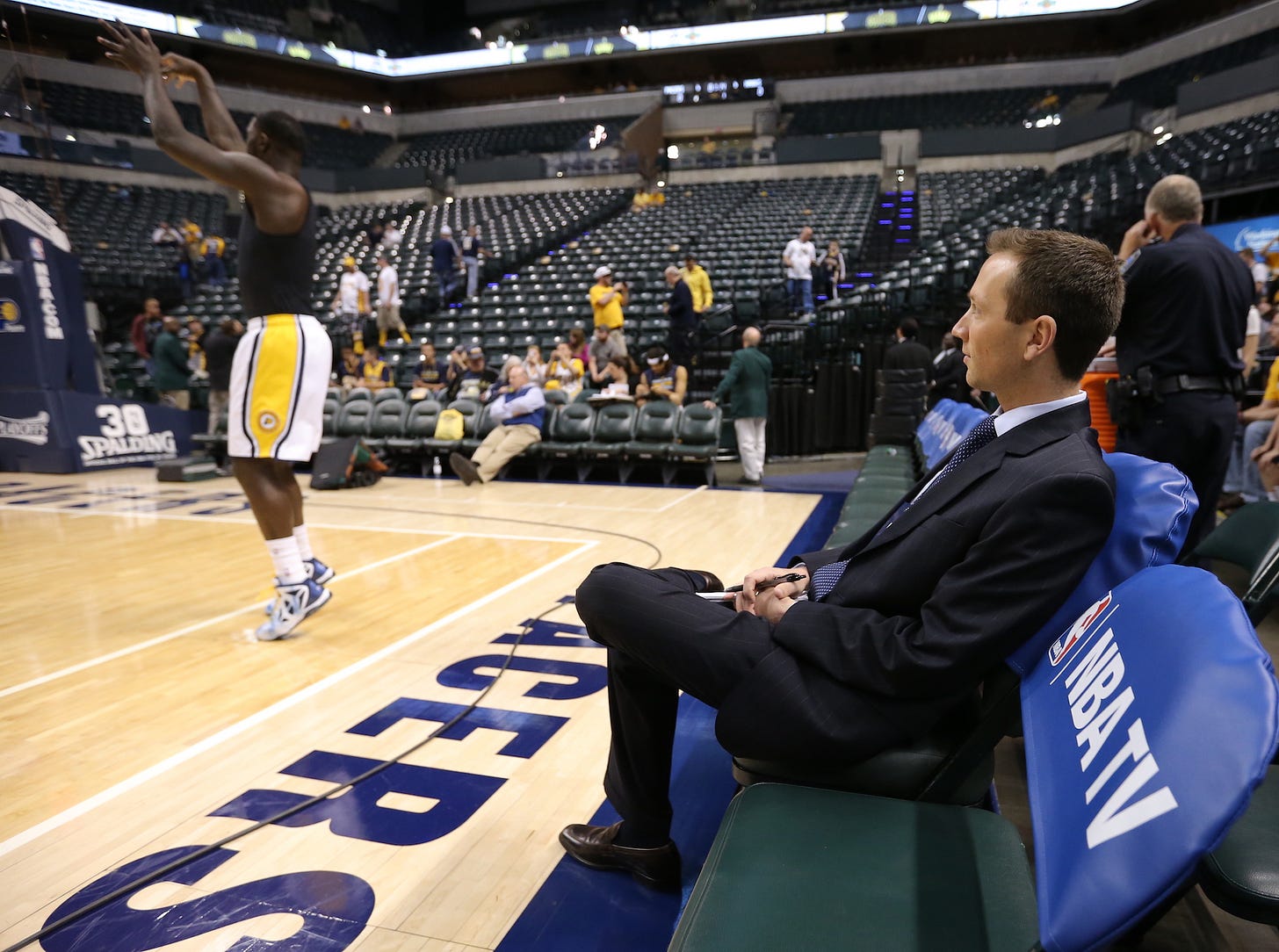 Welcome to Fieldhouse Files, the new home for my continued coverage of the Indiana Pacers. As you may have heard, I was among the 46 employees at The Athletic laid off on June 5th. My position covering the team was eliminated.
(Damnit, COVID-19.)
After taking several weeks to consider my next move, I was introduced to this new platform and it's one that I believe has potential. It's a clean format and mobile-friendly, a huge advantage over my website (VigilantSports.com) that I first launched in 2010.
For now, it is entirely free. And I know that's a big plus to a lot of Pacers fans who wanted to read my coverage, but either refused or could not pay for a subscription.
You can expect several stories each week about the team — published here AND delivered directly to your inbox. Have a question? Ask below, or email me.
I've gotten a lot of tweets and DMs from followers asking how they can help and still support me. So here's how.
Subscribe here.

Subscribe to my Fieldhouse Files podcast — on Apple, Spotify, Google, Stitcher, etc.

Leave a podcast review on Apple Podcasts.
So join loyal Pacers readers right now and sign up so you don't miss a story. And then tell your friends!