Discover more from Fieldhouse Files with Scott Agness
Taking you behind the scenes and inside the locker room with the Indiana Pacers. The latest news, interviews, features, game reports and draft analysis.
Domantas Sabonis to see foot specialist, formulate best recovery plan
The Pacers' All-Star center hasn't practiced in more than 10 days.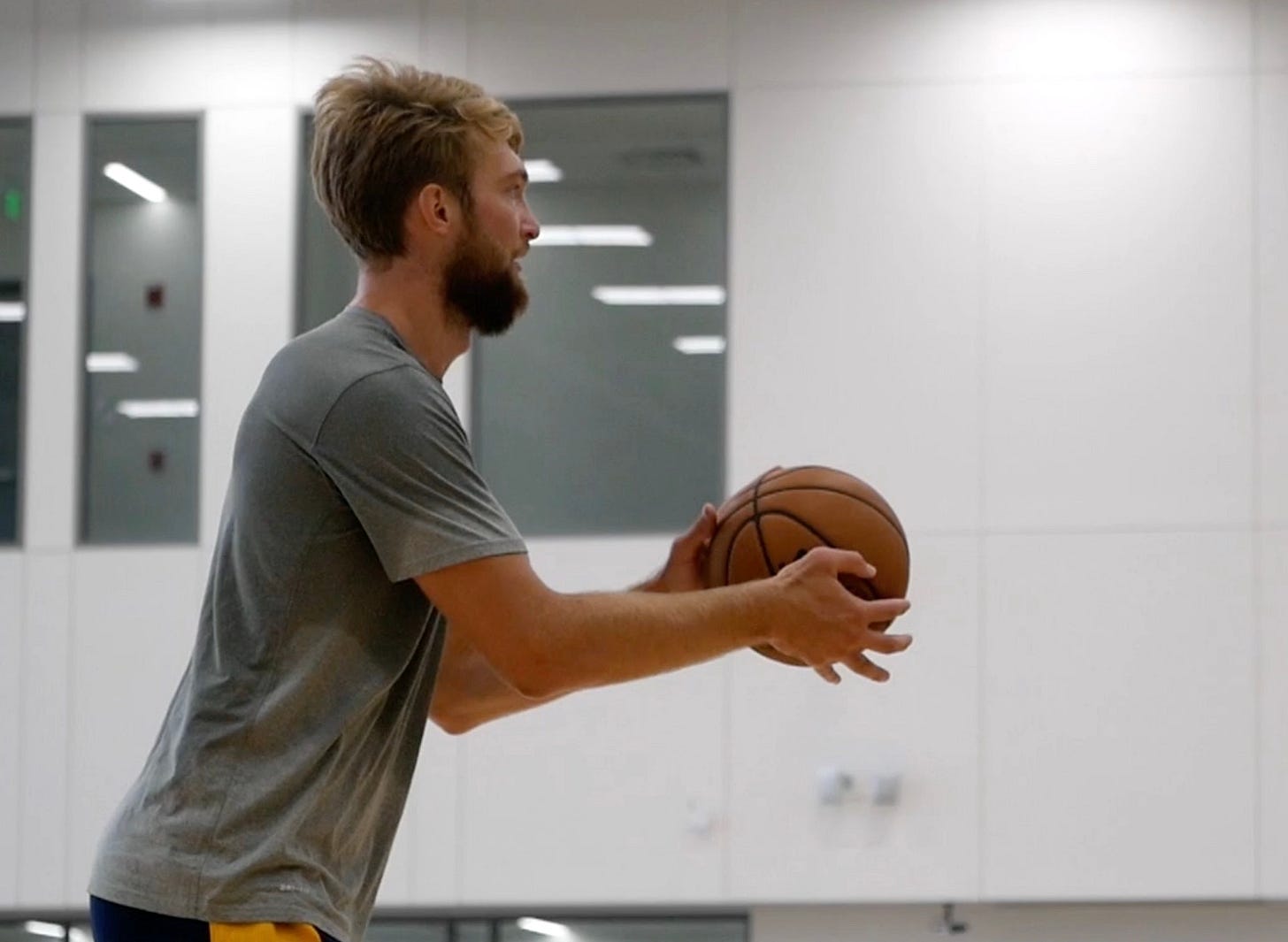 Pacers center Domantas Sabonis is leaving the NBA campus in Florida to visit a specialist and determine the best recovery options for plantar fasciitis in his left foot, according to league sources.
His left foot began bothering him when he returned to Indianapolis in late June. Sabonis chose to spend the previous three months in Los Angeles, where he trains in the offseason. Upon his return, he went through individual workouts, but team practices were not allowed until the Pacers arrived at their Disney hotel and cleared the 48-hour quarantine.
"When I got here and we started playing 5-on-5, it kind of flared up a bit more and then we got it checked out," he said on Wednesday. "The injury is what it is and I don't really have a timetable or anything."
The Pacers have all three of their athletic trainers/physical therapists with them inside what is being called the NBA bubble. But they aren't around team doctors and players are encouraged to seek second opinions.
Sabonis did get an MRI on his left foot, which revealed plantar fasciitis — an inflamed tissue at bottom of the heal that becomes painful and requires rest.
"We're trying new treatment every day, we're trying to get the pain down," Sabonis said. "The main goal is to get it away, but with an injury like this, you don't know how long it could take."
So, Sabonis is flying to visit a specialist in Los Angeles and determine the best course of action.
Sabonis, who turned 24 in May, was having an All-Star season. He averaged 18.5 points, 12.4 rebounds and 5.0 assists per game. He shot 54 percent from the field and has recorded 50 double-doubles in 62 games, a new single-season franchise record.
Many immediately thought of big man and their foot problems. We've seen it in countless players, including former Pacer great Rik Smits. Sabonis, meanwhile, said this injury is new. He's had ankle sprains, but nothing significant.
Sabonis had played in 62 of 65 games this season, but whether he will finish the season is now unclear.
The Pacers had Friday off after a scrimmage the day before, a 91-88 win over the Trail Blazers.
In that scrimmage, their first of three, the Pacers were without all three centers — Sabonis, Turner and Bitadze. Jeremy Lamb (rehab) is out, Goga Bitadze remains sidelined with knee soreness, Myles Turner wasn't in uniform because of a bruised calf and Victor Oladipo has not yet decided whether he will play when the season restarts on Aug. 1.
It is notable that the three injuries that cost Sabonis time this season were all to his left leg. He missed two games with a left calf contusion and one game with a sore left knee.
He's on the final year of his rookie contract and begins a four-year extension worth $74.9 million next season, whenever that may be.
During an NBA season where the hits just keep coming, the Pacers are now dealt another big blow. Their 15-man roster has missed more than 150 games combined due to injuries, ranging from Oladipo's rehab to Edmond Sumner's hand fracture and the plethora of injuries that has bothered Malcolm Brogdon.
This current group is not a championship-contending roster. With a healthy Oladipo and Sabonis, however, they had an opportunity to upset some teams. Sabonis is the central hub to everything they do. Without him, they won't operate as effectively as usual.
For the long-term, it's critical for both Sabonis and the Pacers to get this injury handled right the first time.
I Saw It Firsthand
When it was announced that Sabonis had plantar fasciitis, I immediately had flashbacks to 2011. I was a longtime ball boy for the Fever and Pacers, and saw Hall of Famer Tamika Catchings deal with something similar.
She tore her right plantar fascia in Game 2 of the Eastern Conference Finals. The Fever returned home from Atlanta and she went straight to get an MRI on her foot. Then, she visited several doctors the next day to determine whether she could play in Game 3 … because that's Catchings.
"It's the playoffs," she thought. "I got to play."
Less than an hour before Game 3, though, it was still undecided.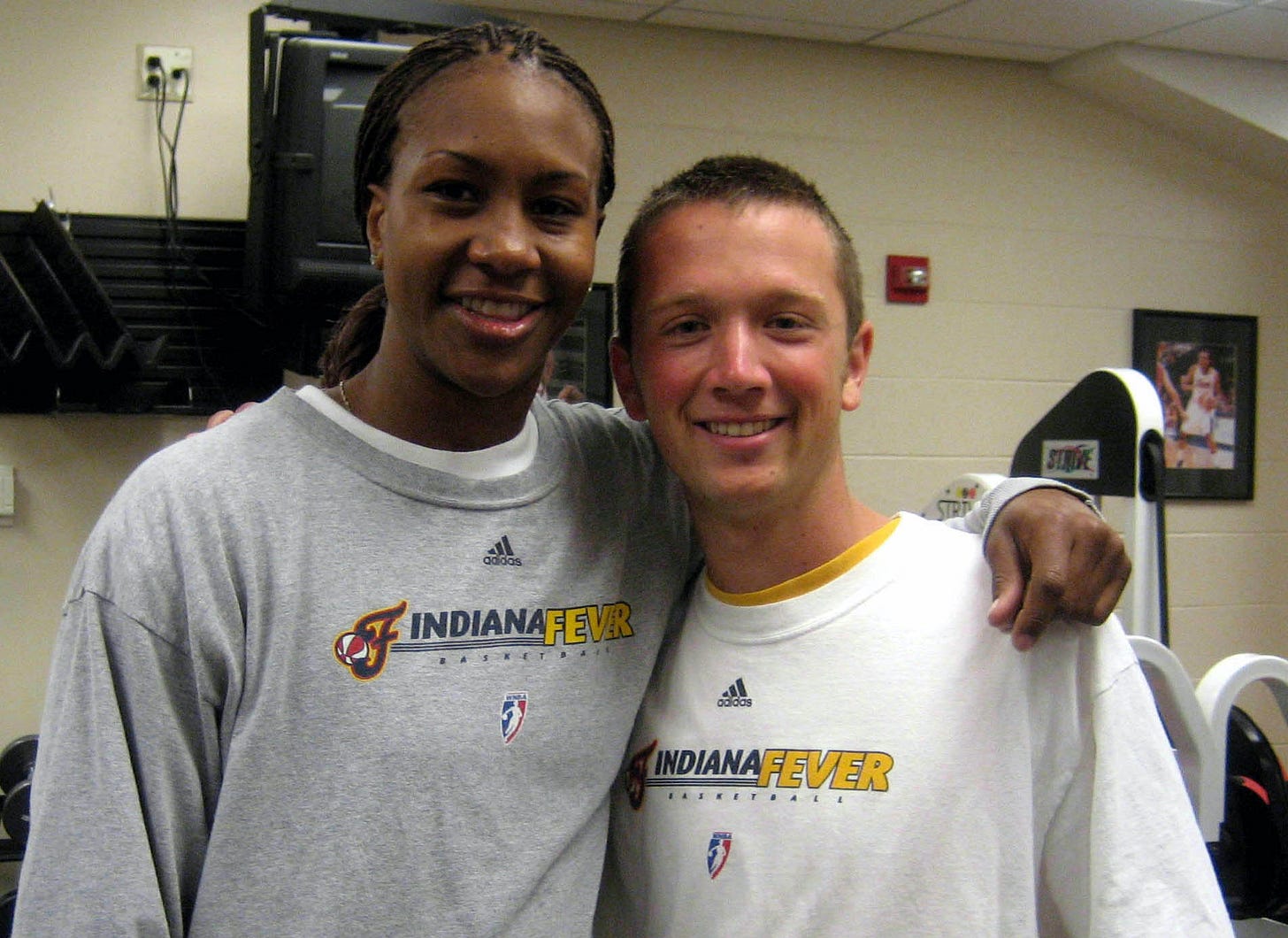 I always warmed Catchings up on the court, rebounding for her before home games. She had a routine and for most of her career, she was the first player on the court.
With about 45 minutes before the tip, I was summoned from the main court back to the practice court at Bankers Life Fieldhouse. Catchings needed to test her right foot. This was a pivotal playoff game so she was going to play if she could.
She had already received a shot for the pain and the doctors told her she couldn't do any more damage. "What's done is done," they instructed her.
They had also ordered two pairs of custom orthotics — they arrived right before the game — to help alleviate some pressure on the foot.
The Fever head athletic trainer and team doctors were there, along with Pacers head athletic trainer Josh Corbeil, who frequently worked on Catchings. She had to test out both pair of orthotics, and they wanted to see how she looked defending, dribbling, cutting and making basketball moves.
I started out with the ball at the top of the key and tried to drive on her several times. Then, we switched and it was her time to attack me. Despite this painful and trying injury, she still had her way.
By the end of it, I was out of breath; she was just getting started.
Catchings wasn't in the starting lineup, but she played 24 minutes and scored six points. The Fever had lost, which ended their season. Surgery wasn't necessary for the perennial All-Star, but she spent the next six weeks resting the foot.
As for Sabonis, there may be treatment options. That's where he's gone to explore. But rest is possibly the best option and may end his season.