Discover more from Fieldhouse Files with Scott Agness
Taking you behind the scenes and inside the locker room with the Indiana Pacers. The latest news, interviews, features, game reports and draft analysis.
What's in the job? A guide for coaches interviewing with the Pacers
They've interviewed a wide-ranging group of candidates. Here's a run-down of what those prospects should be prepared to answer.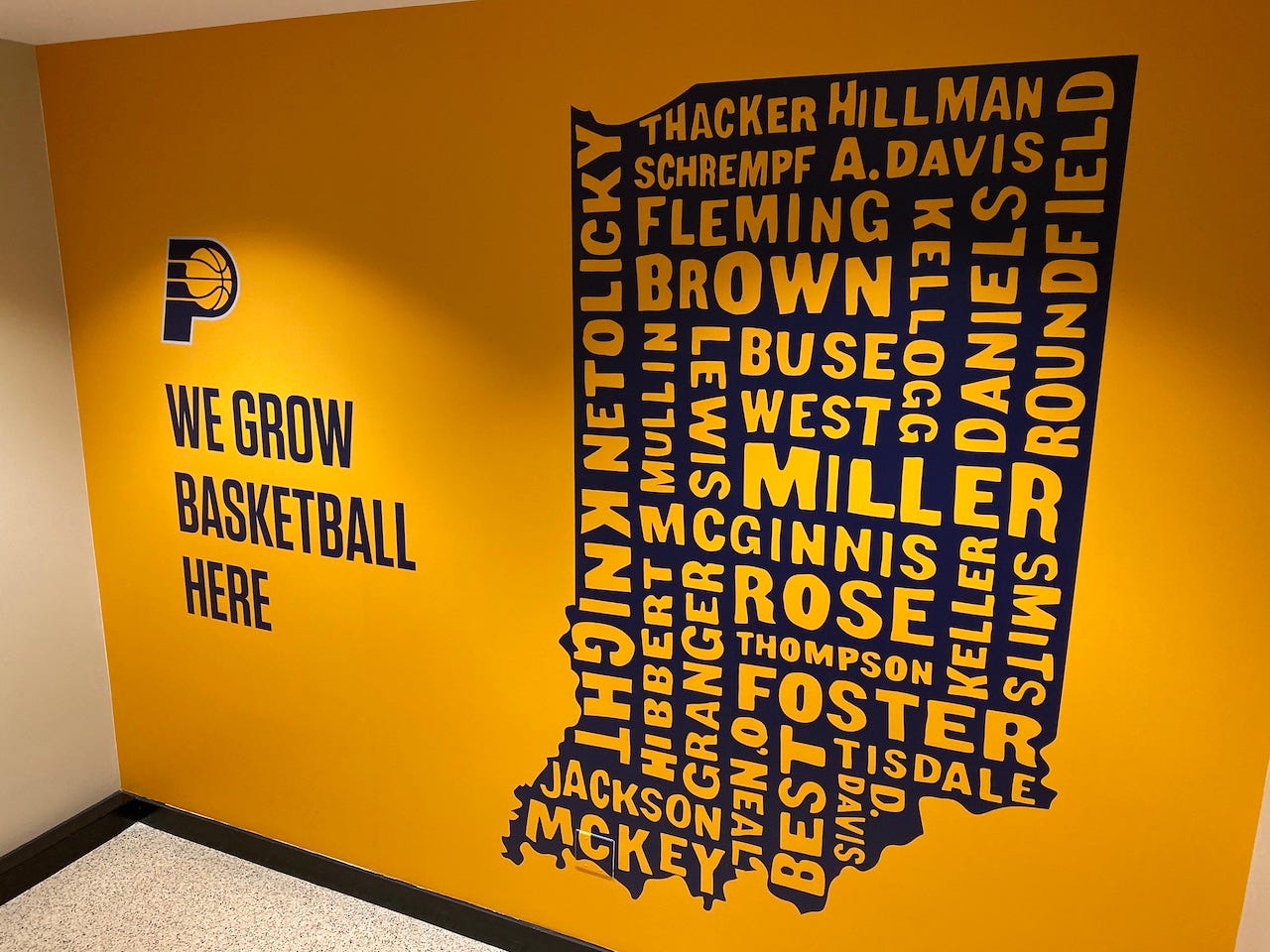 The Pacers are one of six NBA teams with a major job opening: head coach. The job is worth millions, but also comes with great scrutiny and pressure. More than ever, the titleholders' most important ability is managing egos and personalities, not X's & O's. Assistants can assist with that. Also being a smart game manager is a bonus.
Being a head coach typically means a short-term stint in a new city. It means sacrificing significant amount of time away from family and being available 11 months each year. In normal times, feel free to enjoy most of August.
It's been one month since Pacers president Kevin Pritchard informed Nate McMillan that, despite giving him a one-year extension a month earlier, he could clean out his office and head home to North Carolina. They were going in a different direction.
See also: McMillan, in his own words, one day after being fired
The Pacers wanted a fresh voice, a new leader with a more relatable personality and new principles. So, over the last month, they've conducted a thorough search and interviewed dozens of assistants from across the league over videoconference. There's been days with more than a half dozen interviews.
That's a smart approach. They haven't conducted an outside coaching search in more than a decade. Remember, both Frank Vogel (in 2011) and McMillan (in 2016) were promoted from within. Lots has changed since then, especially analytics being embraced and players having more power within an organization.
It's surely been illuminating for the front office to talk with candidates with different backgrounds and current jobs — from former G League coaches to top assistants and former head coaches. And even if they don't hire one of the up-and-comers, maybe they'd join in a top assistant role. At minimum, this is a good excuse to interview many individuals who likely will become household names in the next decade and to understand their philosophy — just as they conduct detailed interviews with draft prospects.
Those are ongoing, too.
Now the Pacers plan to narrow the field, trim the list and bring candidates to town for face-to-face interviews. It's a good time to see if there's immediate chemistry for a working relationship, to hear about their career and to understand their coaching principles.
Below are the key questions each candidate must be prepared to answer.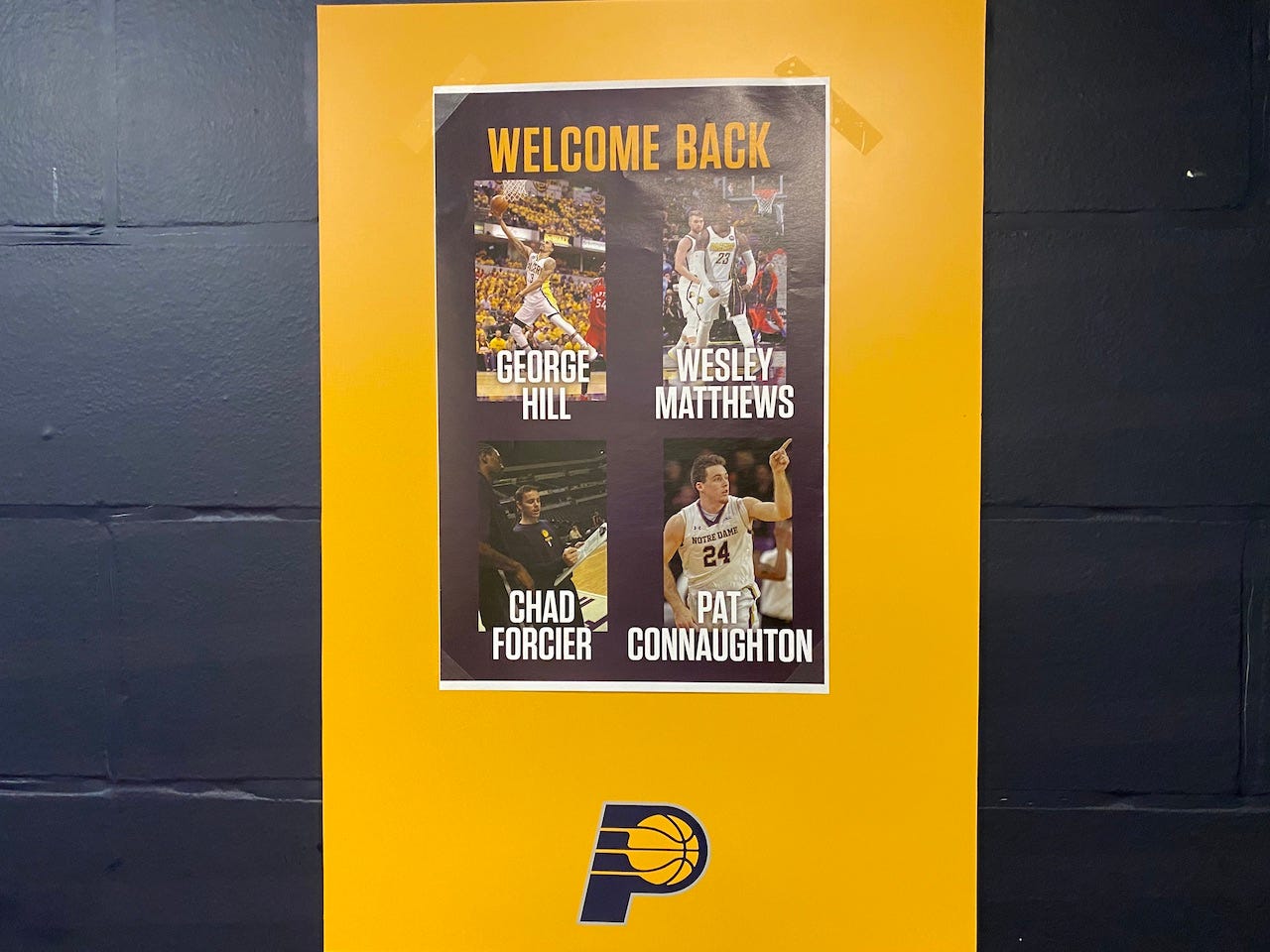 How can you positively impact the culture?
The front office, led by Pritchard and GM Chad Buchanan, is obsessed with culture. Pritchard even wrote a book on it. They created what they call Three Ts — togetherness, toughness and trust — and I guarantee candidates hear it a dozen times.
It's not just a motto, it's even a logo. It's plastered throughout the practice facility. In the playoffs, they put the logo on every Pacer player and staffers' hotel room door.
Pritchard, who was initially influenced by the Spurs' Way, wanted to establish a tangible culture where expectations are immediately clear. From his previous experience, he saw players go into new situations and have no idea what the team was about. So Pritchard insisted on changing that.
Buchanan, meanwhile, has sprinkled many touches, including welcoming players and coaches with ties to the team or state outside the visiting locker room (see above), and creating a home feel inside their locker room on the road by having a Pacers mat at the center of the room.
For as much as they talk about it, it needs some work. They need to raise their standard and make sure everyone is bought in. They need to better understand players' needs and be quicker to adapt. They need to lead, like the Colts, rather than respond.
So, what does culture mean to you? Do you agree with Three T and can you embrace it? From your experience, what's most important to a team culture?
What is your strategy for building relationships?
This is one area Pritchard highlighted at the end of last month, so interviewees should have a thoughtful answer ready. It's a heavy topic that could be discussed for at least 30 minutes. Some coaches want to be strictly business and others are good with having a very friendly relationship. They need for the coach to care about the human first, then understand what works best for them. Some players need to be pushed, but pushed with care. (That's obviously an area that has changed over the years.)
How do you empower players? How do you handle hearing from their agents and managers? Do you treat each guy the same, why or why not? And how would you handle the media?
How do you plan to maximize the offense?
I'm sure you're aware that the Pacers have always been about defense, consistently ranking in the top 10 in defensive rating. They've had some elite defensive players, but have mostly excelled as a group. They've gotten them to embrace playing defense.
But what about the offense? Sure, they've continued to follow the league trend of scoring more points each year (109.4, 23rd), but it's not enough. It was long overdue for them to bring in an offensive coordinator to supercharge an offense that plays slower than most (22nd) and attempts the fewest number of 3s per game (28). If major roster changes aren't made before the season, you'll have Domantas Sabonis and Myles Turner both starting. So how can you maximize their role and boost productivity?
What can you do about the offense? How successful can you be at halftime adjustments and being successful in after timeout plays? How much guidance in play calling is necessary?
How involved do you want to be in free agency and how can you help sell this team?
The front office handles the draft and free agency, but any help and insight is appreciated. Indy obviously doesn't pull in elite free agents — but they're due. On top of that, how can you help entice current players to stay? There's a lot to sell about this city, the practice facility and arena being first rate and connected via an underground tunnel.
You know you'll make the playoffs here. They have 25 times in the last 31 years, but they also want more — like getting out of the first round for the first time since 2014 when Paul George was the star.
Do you have any current relationships that could be beneficial? What about this franchise, and the tools at your disposal, would you highlight to free agents that we're interested in?
In case you missed it: Pacers players embrace coaching change and want players' coach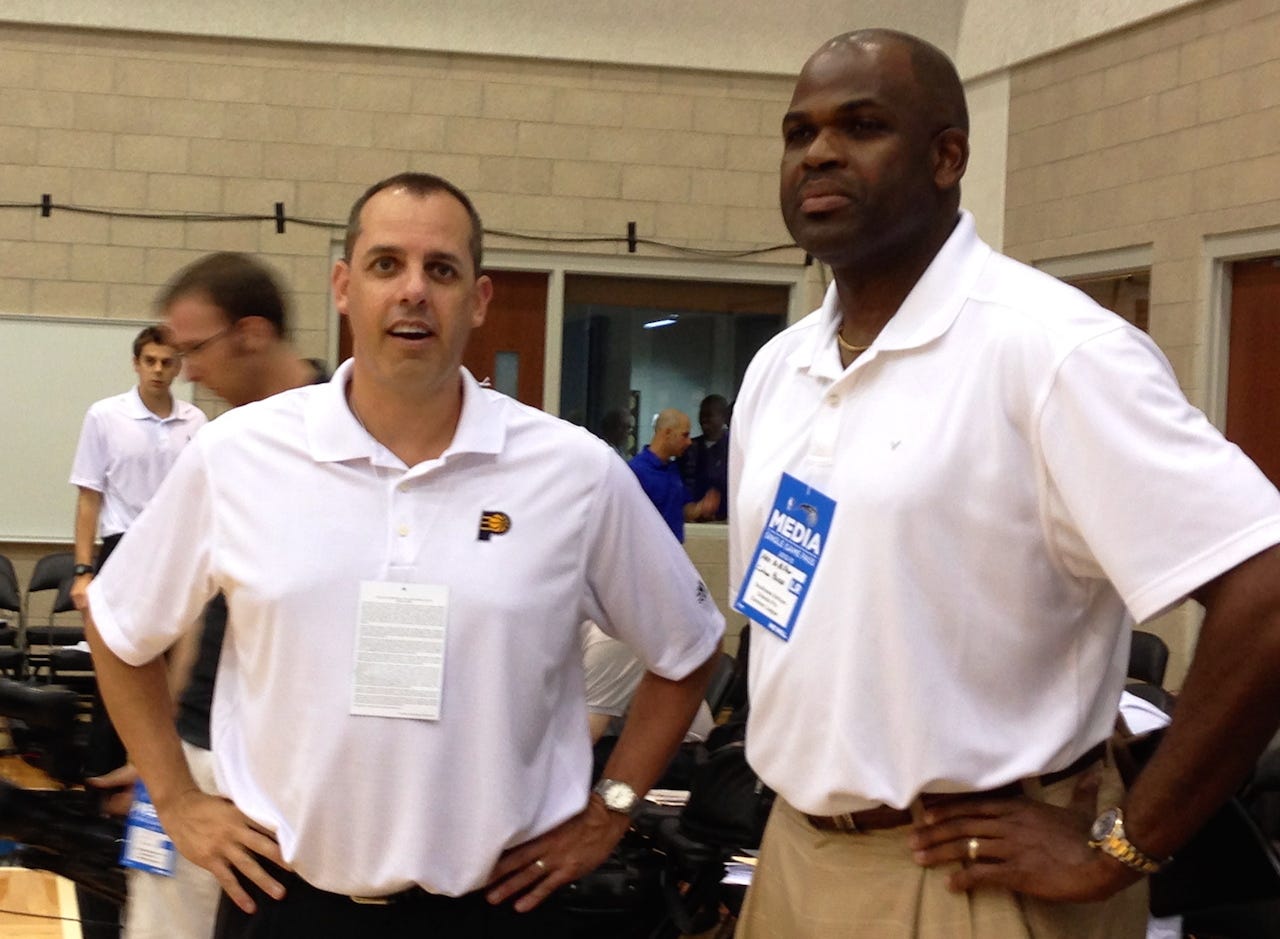 Frank Vogel and Nate McMillan coached the Pacers over the last decade. Now, it's someone else's turn.
---
What are your beliefs in player development?
The Pacers haven't had a draft pick inside the top 10 since 1989 when they selected George McCloud. So the front office has to make a good selection, then it's on you and your staff to put him to work. For the last several years, they've only had one player development coach. And he was new to the NBA.
Look at the Miami Heat. They have several undrafted players making significant contributions in the playoffs, plus two late lottery picks who are crushing it.
The Pacers haven't had that. Miles Plumee - out of the league. Solomon Hill - small role on the Heat. Joe Young - played in China. Georges Niang - contributing to the Jazz. Ike Anigbogu - out of the league. TJ Leaf - still trying to find a place in the league. Alize Johnson - still has a ways to go. Aaron Holiday - on the verge of a real opportunity.
That's one area where the Pacers have lacked. They've had a number of players get better, like Sabonis, Victor Oladipo and Bojan Bogdanovic, but they've lacked development in draft picks and low-end gambles.
What areas would you prioritize and how could you and your staff help young picks? How many assistants will be reasonable and most impactful? Traditionally, the Pacers have one of the smallest coaching staffs, and just three assistants. Can you make due with that?
Who has most influenced your coaching career?
The Pacers are wanting a coach who brings a fresh perspective and is willing to be experimental. They want a coach who believes in analytics and will use the information to inform decisions. Any experience outside the NBA, such as with a national team, should absolutely be noted. As should any experience playing or working overseas. The league is becoming more international. Giannis, Nikola, Luka. The Pacers need to be forward-thinking in that department too.
Coaching circles are small. To get to know you better, they'll want to know how you grew up. Your influences and experiences guide you to the decision you would have to make. If you were empowered to coach as an assistant, chances are you'll be the same way.
Are you the son of a coach, like several current Pacers? Did you play for an elite coach or worked on the staff of a Hall of Fame coach? Are you outspoken or would you prefer being in a video room breaking down film?